VISIT US IN ROSEVILLE AT 1030 WINDING CREEK RD
FOR ALL YOUR DOOR & MILLWORK NEEDS!
Stop in or give us a call @ 916-652-4655!
Door, hardware and millwork installation for commercial, multi-family and subdivision projects

Complete pre-hanging facility
Homewood is a reliable and established source for hollow metal and pre-finished solid core doors and frames, as required for security and tenant improvements. Metal Frames, ADA compliant hardware and accessories are also available from stock or delivered as packages for construction jobs. Count on us for competitive bids, coordination and reliable deliveries. Contact a Homewood door specialist today. Call (916) 652-4655.
Designed for institutional, commercial and industrial applications Steelcraft provides a full line of hollow metal steel doors for virtually any wall condition or entryway requirement. Our focus is on the constant improvement of steel doors and frames, and it is reflected in our products.
To learn more about Steelcraft doors click here.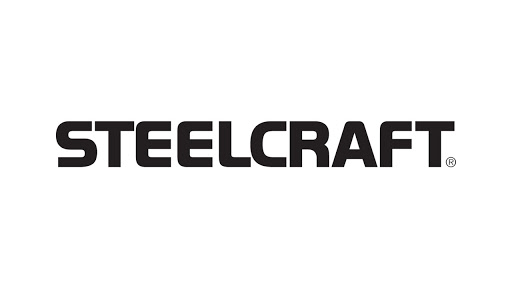 Falcon prides itself on simple, cost-effective products that meet or exceed life safety and building requirements. But beyond this, Falcon has one of the most extensive lines of products in the market, with applications for a variety of security and safety needs. Falcon is the perfect option for customers who are interested in high quality, cost-effective safety. To learn more about Steelcraft doors click here.
In 1985, Rogue Valley Door began crafting great entrances in Grants Pass, Oregon. Since that time, it has used the latest in milling technology to improve the quality of their doors. The very highest grade Douglas Fir and Ponderosa Pine are carefully kiln-dried to ensure maximum strength and superior quality. These distinctive doors grace any home with natural beauty that will last a lifetime.
Take one look at Rogue Valley beaded panel doors and you can tell handcrafted quality workmanship is the hallmark of Rogue Valley Door. Rogue Valley beaded panel doors incorporate such details as ornate beaded or true v-groove panels, highlighting the natural luster of these fine wood doors and adding style and dimension to your home's interior design.
To learn more about Rogue Valley doors click here.

Make a grand entrance with Simpson's comprehensive collection of exterior doors. Choose from unique looks like Dutch Doors, French Doors and Double Front Doors. Simpson offers a variety of designs, like classic favorites and cutting-edge trends, all to unlock your creativity and style.
To learn more about Simpson doors click here.