There are many excellent reasons for installing wood mouldings in your home. Whether your goal is to increase the value of your home, to showcase your own unique sense of style, or to simply trim down finishing costs. Mouldings offer you the opportunity to design and create the home you have always envisioned! Visit our moulding and trim gallery at Homewood for inspiration on how to turn your home into a unique and timeless masterpiece!
The Kelleher Corporation is one of the largest distributors of wood moulding products and accessories in the western United States. Their product line features wood mouldings in a variety of species including Pine, Douglas Fir, MDF, Oak, Poplar, Alder and Redwood.
To learn more about Kelleher's moulding click here.
Pacific MDF Products stands committed to provide the highest-quality products that are environmentally friendly. Pac Trim® meets all of the necessary qualifications for SCS certification. Today, the company is working hard to maintain the status as the lead producer of primed MDF mouldings, boards, and shiplap. We use the finest MDF board available and have done extensive research to develop PacPrime®, our unique coating process. This combination allows for a consistently smooth finish and provides us with a product of the highest standard – Pac Trim®.
To learn more about PacTrim moulding click here.
White River offers the largest selection of traditional and classical mouldings at a great price in multiple wood species and resin for curved applications. These products are designed to be used alone or combined together to create larger scale details. Their mouldings add immeasurable depth and drama to any room- including ceiling crowns, beamed ceiling, mantels, library, kitchens and bath cabinetry, or custom furniture creations. Our speciality mouldings (Mon Reale and Ornamental Embossed ) are in-stock in Poplar, ship unfinished and can stain or paint. In-stock widths are from 3/4 - 8 ". Our carved mouldings are in-stock in Maple, Cherry and other select wood species at 96" lengths, ship unfinished and can stain or paint.
To learn more about White River's moulding click here.
EL & EL mouldings are available in a wide variety of species including Solid and FJ Pine, Ultralight and Standard MDF, Fir, Redwood, Oak, Poplar, Cherry, Maple, Mahogany, Alder and Resin. In addition to our variety of species, they carry specialty mouldings from White River's collections of Ornamentally Embossed, Mon Reale® and Handcarved Friezes.
To learn more about EL & EL's moulding click here.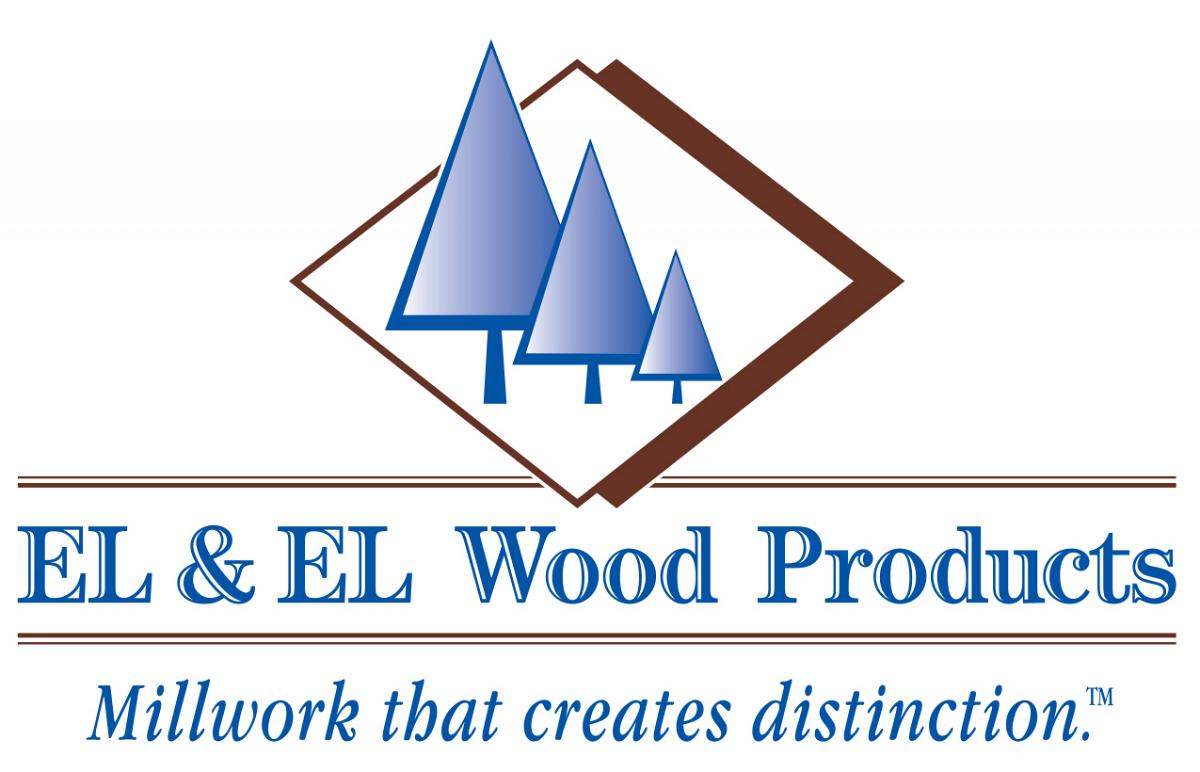 OrePac is proud to offer a wide selection of moulding and millwork under their Builders Choice line of products. Whether you're building a new home, remodeling, or simply updating a room, Builders Choice offers millwork for all professional and DIY applications. Builders Choice produces an extensive collection of unfinished moulding and millwork. Using architecturally-correct detailing, Builders Choice offers a variety of profiles that will complement the look of any home. Moulding and millwork is crafted in a selection of hardwood and softwood species, as well as in premium medium-density fiberboard (MDF).
To learn more about OrePac's moulding click here.
Turncraft has direct control of the raw materials used in their wood products. Unlike other column manufacturers, their ability to monitor materials at each step of the process ensures every Turncraft column will offer both the natural beauty and the quality needed to stand the test of time. Quality control is further improved by using specialized machinery unique to each product line. Architects and builders have chosen Turncraft columns because of their thoughtful design, exceptional materials, fine workmanship, superior assembly and extensive selection. Precise historical research and authentic architectural specifications reflect our dedication to the quality you can expect from all of our products from in-stock columns to custom-built solutions.
To learn more about Turncraft click here.