Having the right tools is the key to any successful project. If you are a builder or a do-it-yourself individual, you know having quality tools and supplies is a must in effectively completely your job.
Homewood is committed to providing you with all the tools and hardware needed for your building projects. We strive to stock our building supply store with customer requested items giving you the convenience of a local resource for high quality tools and other building needs.
Everything from drill bits, hammers, gloves, vise grips, and measuring tapes to painting and decking supplies, levels, glues, and insulation, Homewood's building supply store is here to serve you. Come explore our constantly expanding inventory and our friendly building supply specialists can help you with any questions you may have.
Homewood, your ONE STOP SHOP for all your rebuilding and remodeling building supply needs. Call today to talk to one of our specialists, or come in today and see how we can help you. Call (916) 624-0627.
Since its founding in 1924, Milwaukee has focused on a single vision: To produce the best heavy-duty electric power tools and accessories available to the professional user. Today, the Milwaukee name stands for the highest quality, most durable and most reliable professional tools money can buy.
Milwaukee continues to set industry standards, targeting professional tool users of all types with a product line that includes more than 500 tools and over 3,500 accessories.
To view Milwaukee's full product line, click here.
The driving force behind SKIL has always been innovation, going back to the Model E circular saw. Introduced in 1924, The Model E was the first portable circular saw, pioneering the use of a worm drive and a die-cast aluminum motor housing. Its successor, the Skilsaw® Model 77 became the benchmark of portable circular saws. And seven decades later can still be found on virtually every construction site in America.
Since then, the SKIL product line has expanded to feature more than 100 tools– each based on extensive research and consumer input. Stop by to see innovation in action!
To view Skil's full product line, click here.
With nearly 100 years of experience in advanced motor design, Makita applies the latest innovation to engineer and manufacture the best power tools in the world. Makita Power Tools have more power and less weight, and are more compact and more efficient than any other. At job sites around the world, professional users are dumping the old, getting the new and gearing-up with Makita. Makita offers more solutions for the professional trade.
To view Makita's full product line, click here.
Bosch provides innovative professional power tools for the trade industry that meet the highest standards in speed, precision, and durability which helps achieve great work results. Bosch power tool attachments give you the power to create complete tool systems and enhance the versatility of the Bosch power tools you already own.
To view Bosch's full product line, click here.
For nearly 60 years, Senco has been recognized around the world as the leading name in fasteners and power fastening tools for use in wood-to-wood construction, remodeling and a variety of industrial applications. Senco has a comprehensive line of air-, battery- and gas-powered nailers, staplers and screw guns. The company proudly manufactures more than 750 styles, types and sizes of fasteners in its Cincinnati, Ohio facility.
To view Senco's full product line, click here.
Bostitch manufactures top-quality, innovative fastening, automotive, power and hand tools for industrial, construction and home improvement applications. Products include pneumatic staplers and nailers, compressors, manually operated staplers and tackers, coil-fed screw systems, rivet tools, glue guns, a broad assortment of collated nails, screws, staples and specialty fasteners in a variety of materials and finishes, plus office products and carton-closing staplers - many of them industry firsts.
To view Bostitch's full product line, click here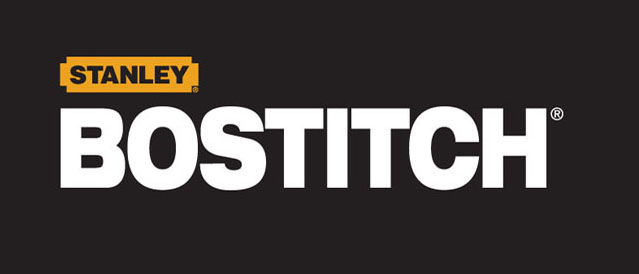 After more than 100 years, PORTER-CABLE has clearly earned its place as one of the most trusted names in power tools today. PORTER-CABLE is a brand with a proud history of innovation and has brought many firsts to the power tool industry. The company designs, manufactures and distributes electric and cordless power tools, pneumatic tools and compressors, pressure washers, generators and related accessories for the professional woodworking, commercial/residential construction, plumbing and electrical markets. Carpenters and woodworkers have come to depend on and trust PORTER-CABLE to help them do everything from putting the finishing touches on crown moulding to creating heirloom quality furniture to last a lifetime.
To view Porter Cable's full product line, click here.
Hitachi Power Tools offers an extensive line of professional grade power tools and accessories for woodworking, metalworking, drilling and fastening, concrete drilling and cutting as well as a complete line of pneumatic nailers, staplers, compressors, collated fasteners, and a growing line of outdoor power equipment.
Using world class standards of development and production with a priority of social and environmental sustainability, Hitachi produces countless products and services. Hitachi Power Tools (USA) produces lighter, faster, and durable electric, cordless and pneumatic power tools and accessories.
To view Metabo's full product line, click here.
When you are shopping for power tools, there is one brand that tops the rest. DeWALT has been in the tool industry for more than 80 years and it has ensured its place in the top because of their range and quality of their tools. DeWALT offers a range of drills, compressors, saws, pressure washers, generators, routers, nail guns, and grinders; just to name a few. The company also has cordless varieties of tools as well that are operated by batteries that range from 7.2 to 36 volts.
To view DeWALT's full product line, click here.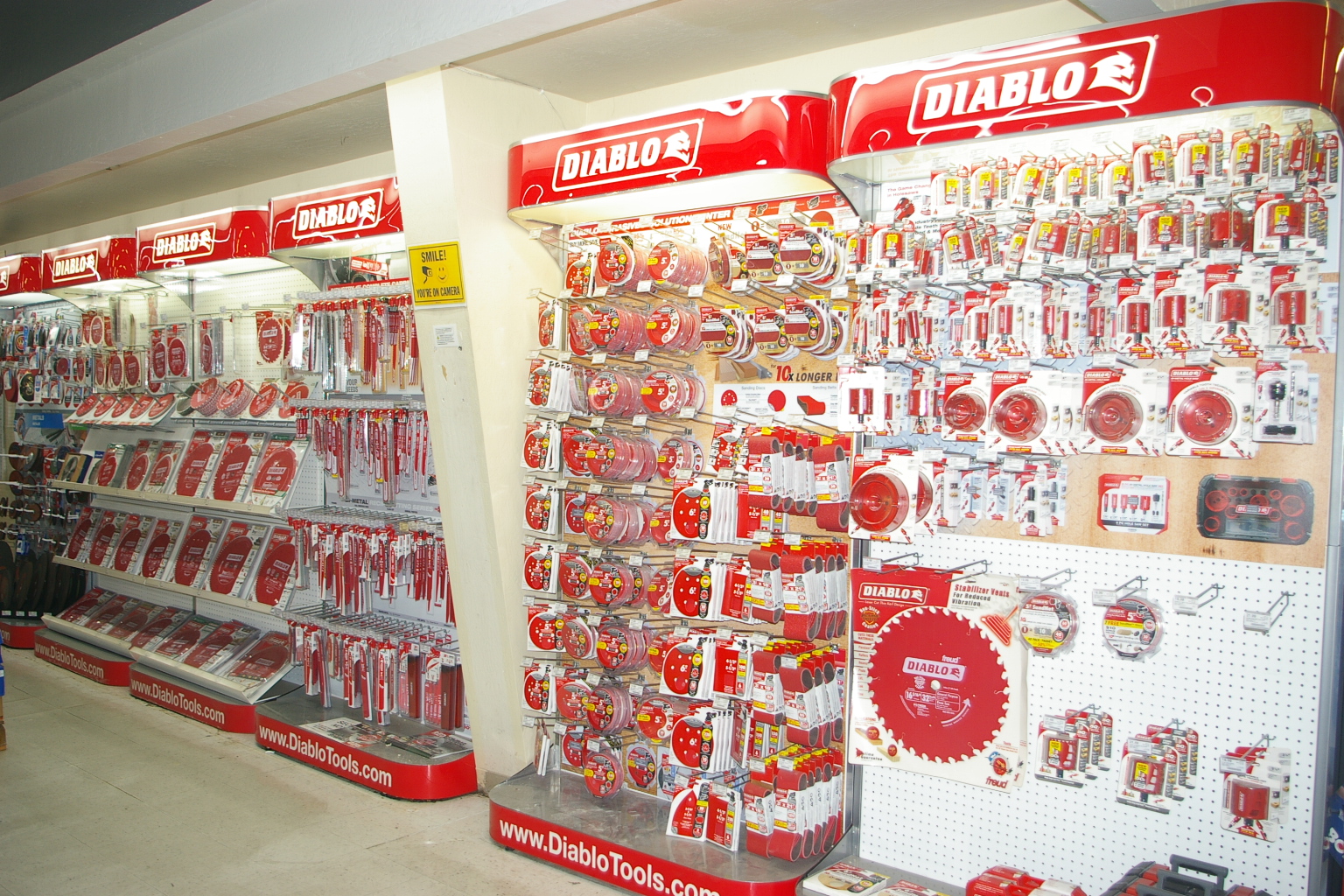 An industry leader for more than 50 years, Freud America, Inc. is a manufacturer and marketer of superior carbide cutting tools for the woodworking industry. Freud is the only manufacturer of woodworking tools in the world that produces its own MicroGrain Carbide with Titanium, called TiCo™, a high-density combination of Titanium and Cobalt. By producing their own carbide, Freud has the unique ability to formulate each tool for each specific application, thereby maximizing the cutting life and performance of the tool.
To view Freud's full product line, click here.
For over a century, innovation has been the hallmark of IRWIN TOOLS. Beginning in 1885, with the development of the first IRWIN Auger Bit, and progressing with the introduction of Vise-Grip Locking Tools, SPEEDBOR Flat Bits, MARATHON Saw Blades, and QUICK-GRIP Bar Clamps, IRWIN has been at the forefront of the industry, creating superior tools for the professional tradesman.
To view Irwin's full product line, click here.

Imperial Blades is the USA manufacturer of high performance saw blades and accessories for oscillating and reciprocating tools. Their products are made from high quality materials for professional grade performance and the longest service life. The universal design attaches easily to a number of a popular multi tools. With a wide variety of blade and cutting options, Imperial Blades offers more for less. They provide top quality replacement blades for oscillating tools at the best price.
To view Imperial Blade's full product line, click here.